---
ZAPNI / VYPNI jedným tlačítkom
Po prehladávaní internetu som narazil na schému ovládania jedným tlačítkom. Pôvodne to bolo určené na spínanie LEDky, ale po menšej úprave to dokáže aj väčšie zaťaženie.
Schéma bola zrealizovaná na nepájivom kontaktnom poli (Breadboard), alebo univerzálnej doske. Pôvodné zapojenie čo tam je nieje overené, staval som to podla schémy.
Môžem povedať, že to funguje vynikajúco, pokial viete ako tak sa dá spínať aj väčšie záťaže (motory, žiarovky poprípade malé lampičky).
Odber zariadenia pri LEDke je 0.01 A. Pri motorčeku (3V z CD mechaniky) asi 0.06 - 0.1 A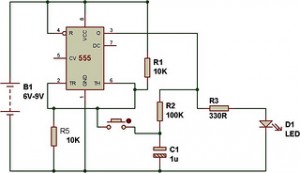 Obr 1. - Schéma zapojenia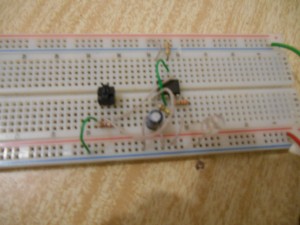 Obr 2. - Zapojené ...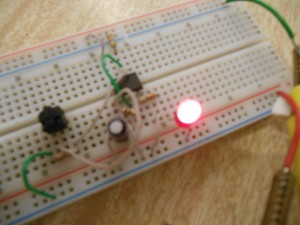 Obr 3. - ... a aj funkčné :)
Ak by ste chceli vedieť ako ten motor, tak miesto LEDky pripojíte tranzistor. Báza k rezistoru, Emitor ide do + (9V) a kolektor sa pripojí k + motoru.
Zapojenie z : http://www.buildcircuit.com/toggle-switch-using-555/